It's officially Spooky Season! That means you can use this time as an excuse to rewatch your favorite Halloween movies! From scary to classic these movies never disappoint. Grab your favorite candy and get ready for a wonderful day inside filled with all the nostalgia.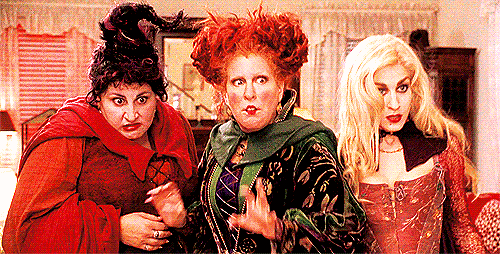 Hocus Pocus (1993)
After moving to Salem, Mass., teenager Max Dennison (Omri Katz) explores an abandoned house with his sister Dani (Thora Birch) and their new friend, Allison (Vinessa Shaw). After dismissing a story Allison tells as superstitious, Max accidentally frees a coven of evil witches (Bette Midler, Sarah Jessica Parker, Kathy Najimy) who used to live in the house. Now, with the help of a magical cat, the kids must steal the witches' book of spells to stop them from becoming immortal.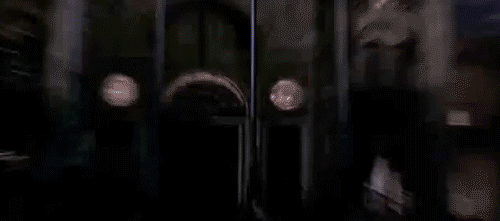 The Haunted Mansion (2003)
Workaholic real estate agent Jim Evers (Eddie Murphy) is accused by his wife, Sara (Marsha Thomason), of neglecting his son (Marc John Jefferies) and daughter (Aree Davis), so he takes the family on a vacation. Along the way, the family stops off at a sinister mansion that Jim has been asked to sell, only to discover it's haunted by Master Gracey (Nathaniel Parker) ; his stern butler, Ramsley (Terence Stamp) ; and two other servants who need some help breaking a curse.
Scooby Doo (2002)
Zoinks! Two years after a clash of egos forced Mystery Inc. to close its doors, Scooby-Doo and his clever crime-solving cohorts Fred (Freddie Prinze Jr.), Daphne (Sarah Michelle Gellar), Shaggy (Matthew Lillard) and Velma (Linda Cardellini) are individually summoned to Spooky Island to investigate a series of paranormal incidents at the ultra-hip Spring Break hot spot.
Edward Scissorhands (1990)
A scientist (Vincent Price) builds an animated human being — the gentle Edward (Johnny Depp). The scientist dies before he can finish assembling Edward, though, leaving the young man with a freakish appearance accentuated by the scissor blades he has instead of hands. Loving suburban saleswoman Peg (Dianne Wiest) discovers Edward and takes him home, where he falls for Peg's teen daughter (Winona Ryder). However, despite his kindness and artistic talent, Edward's hands make him an outcast.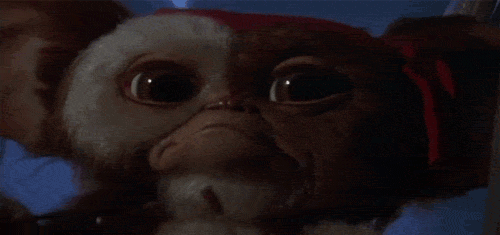 Gremlins (1984)
A gadget salesman is looking for a special gift for his son and finds one at a store in Chinatown. The shopkeeper is reluctant to sell him the `mogwai' but sells it to him with the warning to never expose him to bright light, water, or to feed him after midnight. All of this happens and the result is a gang of gremlins that decide to tear up the town on Christmas Eve.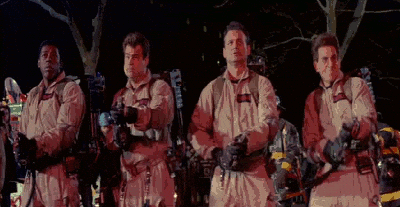 Ghostbusters (1984)
After the members of a team of scientists (Harold Ramis, Dan Aykroyd, Bill Murray) lose their cushy positions at a university in New York City, they decide to become "ghostbusters" to wage a high-tech battle with the supernatural for money. They stumble upon a gateway to another dimension, a doorway that will release evil upon the city. The Ghostbusters must now save New York from complete destruction.1974)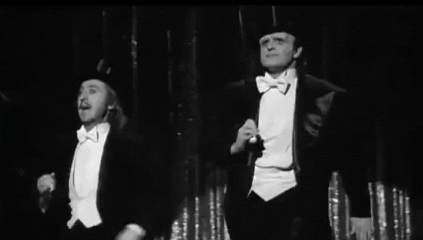 Young Frankenstein (1974)
Respected medical lecturer Dr. Frederick Frankenstein (Gene Wilder) learns that he has inherited his infamous grandfather's estate in Transylvania. Arriving at the castle, Dr. Frankenstein soon begins to recreate his grandfather's experiments with the help of servants Igor (Marty Feldman), Inga (Teri Garr) and the fearsome Frau Blücher (Cloris Leachman). After he creates his own monster (Peter Boyle), new complications ensue with the arrival of the doctor's fiancée, Elizabeth (Madeline Kahn).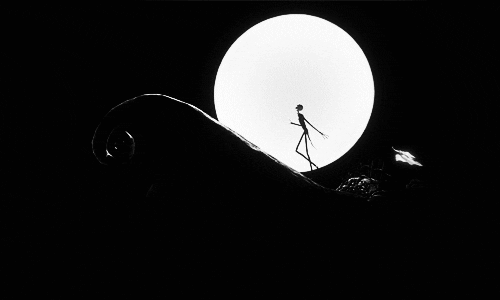 Tim Burton's The Nightmare Before Christmas (1999)
Spend the most wonderful time of the year with your favorite purple pal in this "dino-mite" Christmas classic. Join Barney ( and friends as they take a musical journey to the North Pole where they are greeted as special guests at Santa's Workshop
Halloweentown (1998)
Marnie (Kimberly J. Brown) and her sibilings get a big shock when they follow grandma (Debbie Reynolds)  home to Halloweentown – and find out they come from a family of witches. The town is the only place where supernatural beings can lead a `normal' life, but trouble is looming, and on her 13th birthday Marnie not only finds she is a witch, but that she and her family are involved in a fight against the evil that is threatening to take over the world.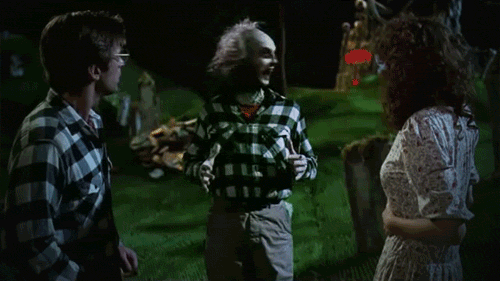 Beetlejuice (1988)
After Barbara (Geena Davis) and Adam Maitland (Alec Baldwin) die in a car accident, they find themselves stuck haunting their country residence, unable to leave the house. When the unbearable Deetzes (Catherine O'Hara, Jeffrey Jones) and teen daughter Lydia (Winona Ryder) buy the home, the Maitlands attempt to scare them away without success. Their efforts attract Beetlejuice (Michael Keaton), a rambunctious spirit whose "help" quickly becomes dangerous for the Maitlands and innocent Lydia.
Resources:
https://www.google.com/search?ei=GnO_W7LtHYiQ_Qbikqf4DA&q=scooby+doo+movie&oq=scooby+doo+movie&gs_l=psy-ab.3..35i39j0l7j0i67l2.233.233..822…0.0..0.212.212.2-1……0….1..gws-wiz…….0i71.2mactgZUshs
https://www.google.com/search?q=the+haunted+mansion&oq=teh+haunted+mansion&aqs=chrome..69i57j0l5.2856j0j4&sourceid=chrome&ie=UTF-8
https://www.google.com/search?q=hocuspocus&oq=hocuspocus&aqs=chrome..69i57j0l5.3495j0j7&sourceid=chrome&ie=UTF-8
https://www.google.com/search?q=edward+scissorhands)&oq=edward+scissorhands)&aqs=chrome..69i57j0l5.5119j0j7&sourceid=chrome&ie=UTF-8
https://www.google.com/search?q=gremlins&oq=gremlins&aqs=chrome..69i57j0l5.2048j0j7&sourceid=chrome&ie=UTF-8
https://www.google.com/search?q=ghostbusters&oq=ghostbusters&aqs=chrome..69i57j0l5.1918j0j7&sourceid=chrome&ie=UTF-8
https://www.google.com/search?q=young+frankenstein&oq=young+frankenstein&aqs=chrome..69i57j0j35i39j0l3.3015j0j7&sourceid=chrome&ie=UTF-8
https://www.google.com/search?q=beetle+juice&oq=beetle+juice&aqs=chrome..69i57j0l5.1879j0j4&sourceid=chrome&ie=UTF-8